Devereaux Library Remodel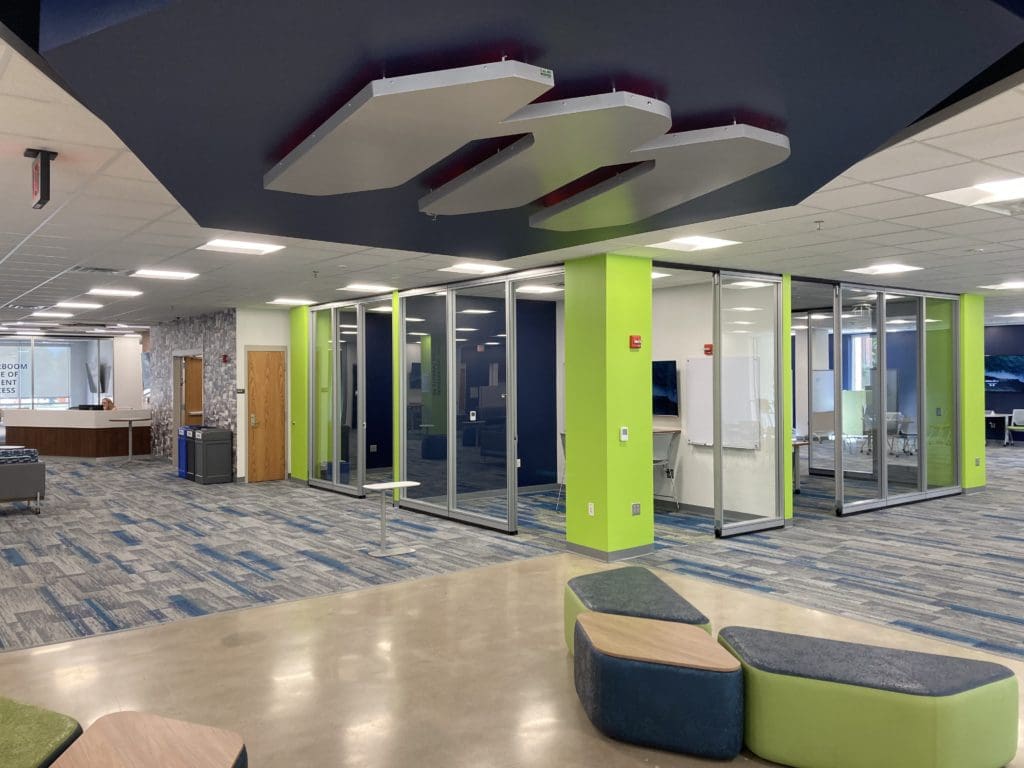 The Devereaux Library remodel project was a complete renovation of the existing building, which was originally constructed in the 1960s on the South Dakota Mines campus in Rapid City. 
To understand the best option for renovating the exterior masonry walls, Albertson Engineering analyzed the two-way slab and concrete column structure for both lateral and gravity loads. We found that the exterior walls were not load bearing and also not required for the building's lateral system. This gave the design team significant flexibility for exterior wall renovation that was originally not anticipated by the owner or architect when the project began. 
Another significant part of this project involved demolishing the existing interior elevator shaft and replacing it with a larger ADA-compliant shaft. Albertson Engineering provided additional guidance to the contractor concerning sequencing and shoring of the shaft during demolition and reconstruction. 
Project Details