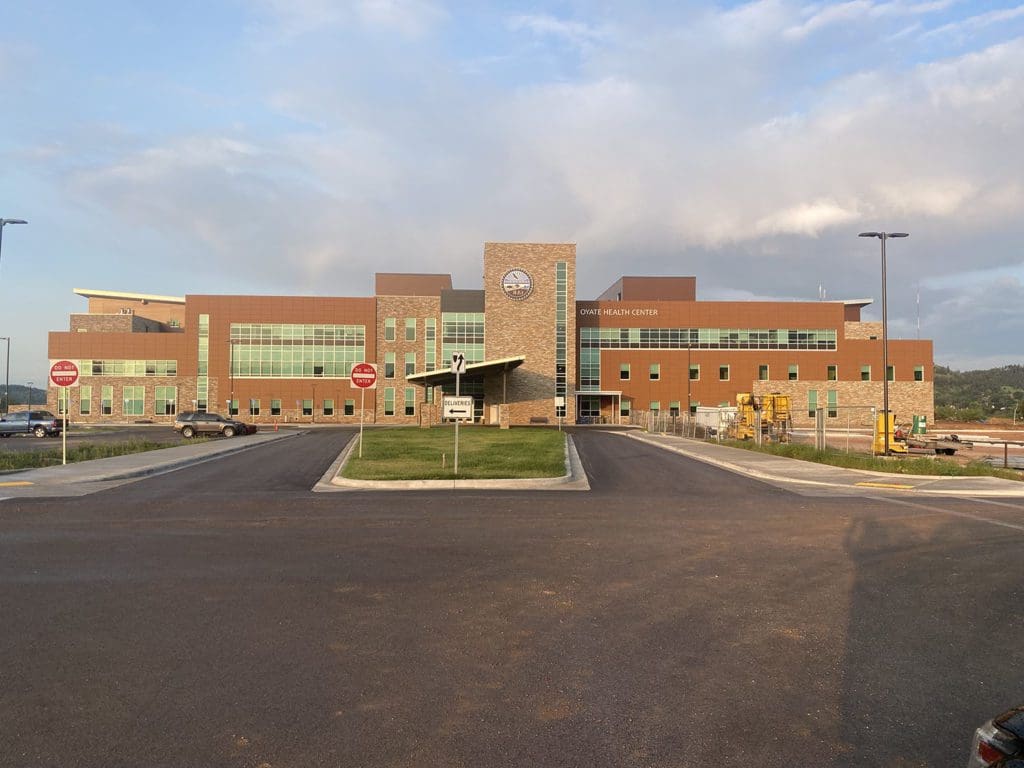 The new Oyate Health Center, built at the former Soo San Hospital site, provides health care services to the surrounding Native American population. Services offered include optometry, pharmacy, dentistry, family medicine, women's health, behavioral health, social services, laboratory, and radiology.
The multi-functional structure has concrete spread foundations, steel columns, composite beams, and steel joists supporting steel roof decking. A network of steel framing was incorporated into the design of the exterior wall to provide support for the lines and slopes of the curtain wall system. To achieve a grade-level basement, segmental block retaining walls were constructed adjacent to the north end of the structure.
The entire design was completed during the beginning of the COVID-19 pandemic. In-person design meetings with the design team, contractor, and owner were replaced with video conference calls. AEI coordinated the structure with the design team by hosting weekly structural meetings.
Project Details
Location: Rapid City, SD
Dollar Value: $115 Million
Square Footage: 208,000 SF
Owner: Indian Health Services
Architect: Childers Architects, HKS
General Contractor:  Flintco/ Scull Construction Services
Completion Date: Fall 2022