Rapid City GSA-VA Community-Based Outpatient Clinic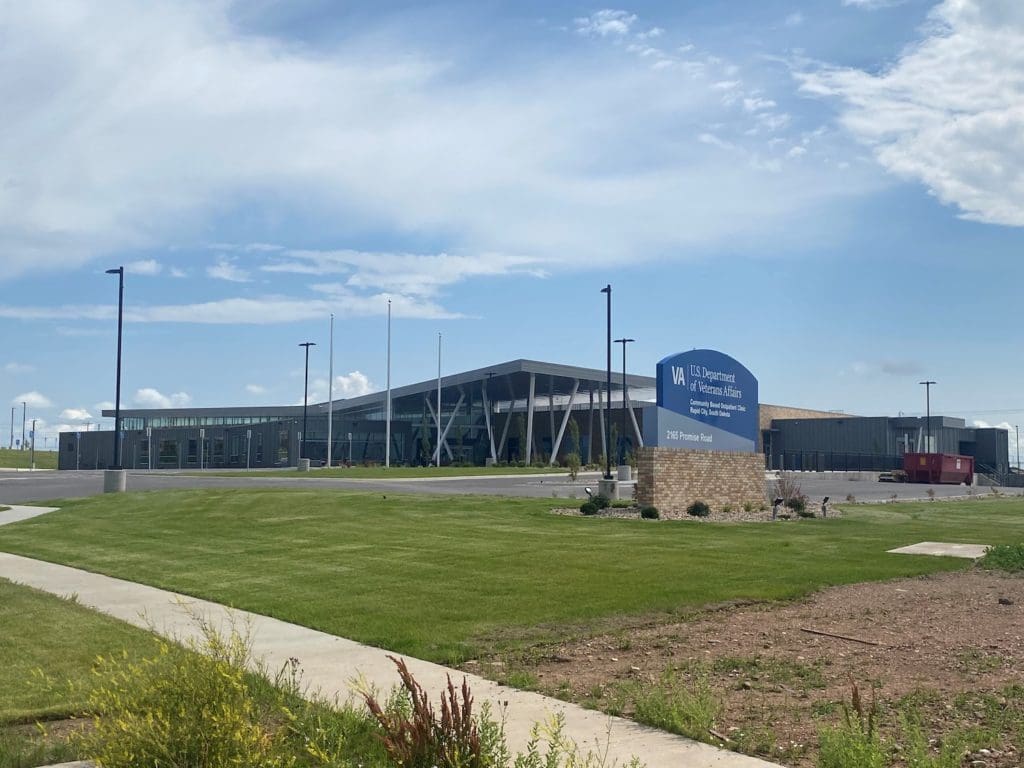 The new Community-Based Outpatient Clinic for the VA located in Rapid City, South Dakota, boasts nearly 47,500 SF of new outpatient clinic space to serve local veterans.
The new building is primarily a single-story structure constructed of wide-flange steel beams supported by HSS tube columns. Wide-flange roof beams support a flexible metal roof decking. The main level of the structure is concrete slab-on-grade. This building's lateral resisting system consists of a series of lateral-braced frames and moment frames that are primarily hidden within exterior metal by-pass stud walls. New patients are greeted with a large open canopy structure supported by large sloped and round HSS columns that present a unique architectural feature.
Project Details
Location: Rapid City, SD
Dollar Value: $19.8 Million
Square Footage: 47,500 SF
Owner: Dream Design International
Architect: FourFront Design Inc.
General Contractor: Scull Construction
Completion Date: 2023