St. John's Cemetery Chapel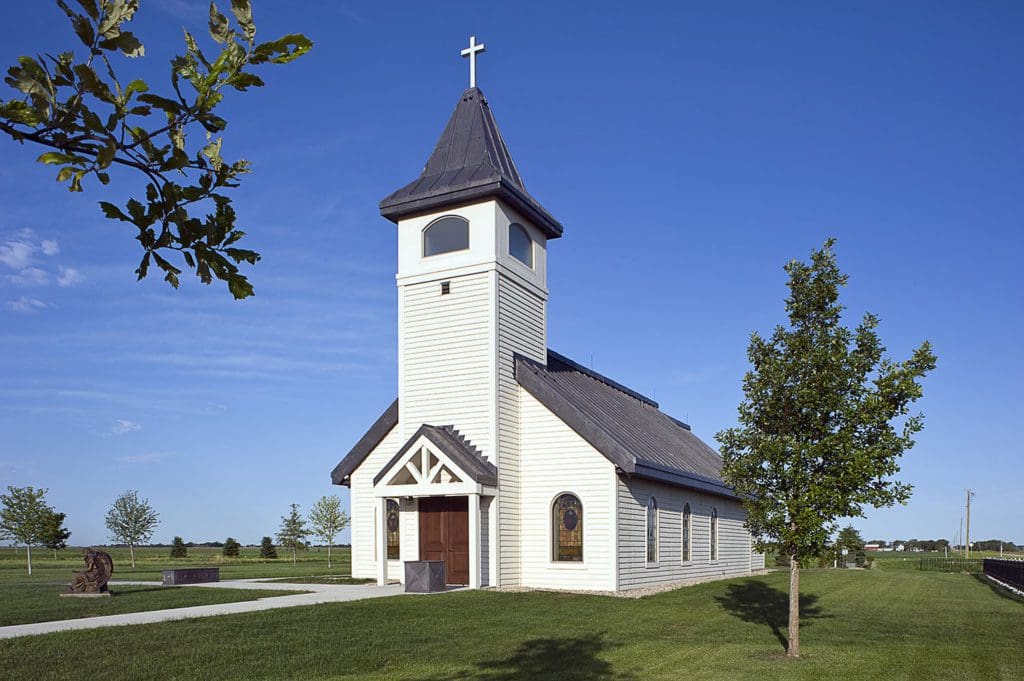 Every design decision for this chapel/mausoleum was decided with minimal maintenance and longevity in mind. The design team chose to use precast concrete to meet aesthetic, durability, and low-maintenance requirements.
The exterior walls of the structure were constructed with precast concrete wall panels with form liners used to make the walls appear to have wood-lap siding.  The vaulted-roof structure has wood joists atop heavy-timber wood roof trusses.  The roof was designed to support a 35 psf dead load to accommodate the weight of the sheets of lead used as the roofing.  
PCI Award Winner—Precast/Prestressed Concrete Institute Building Design Award Winner in 2019.
Project Details